Our commitment to recycling
Our planet, have limited resources and our responsibility is to use them with common sense. Future generations will like enjoy & sailing as we do. IMNASA recycle correctly all wasted materials to ensure that they don't cause any injury to people and environment. Because of this, we commit with our costumers to recycle responsibly. All the costs are assumed by IMNASA in our commitment with people and environment.

Electric & electronic equipment through ECOTIC Foundation with an IMS (Integrated Management System). Via these systems, we ensure that the products will be well recycled with a model based on efficiency & economics to guarantee that the system will endure.
In IMNASA we have special containers from ECOPILA to all kind of batteries. Throughout an IMS, we transport them to special processing plants for they recycling.
All used oils are recycled by SIGAUS by an IMS with tree principal objectives: get back the 95% of used oil, rebuilt the 65% of regenerated oil and increase the value of the oil.
All the bulbs, fluorescent lights, LED's & lights are appropriately recycled by Ambilamp to fulfil two principal objectives: closing the product life cycle & raise awareness, education and sensitivity of our costumers and employees.
All our non-used product catalogues become paper pulp to in a future, be part of the recycled chain and don't chop down any extra tree. In addition, all our packaging has the certificates FSC (Forest Stewardship Council), PEFC (Programme for the Endorsement of Forest Certification) and RECIPAP.
All scraps from packaging & logistics are grinded to use in the future to protect the products inside packaging. The re-use helps us to keep the highest security standards that we offer to our costumers.
Residues like plastic, metal, paints, computer parts, woods, etc. are correctly separated for afterwards can transport them to the nearest recycling plants from our storehouse.
In IMNASA we have two charging points for electric cars so that our customers can charge their vehicles safely, comfortably and efficiently and at the same time, in case of hybrid cars, avoid the use of fuel as much as possible, on their return trip.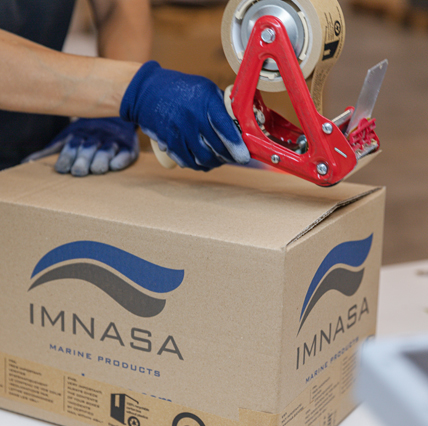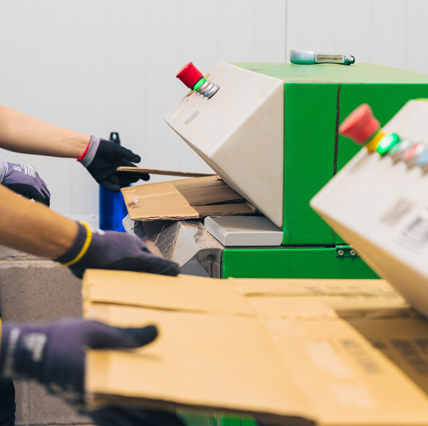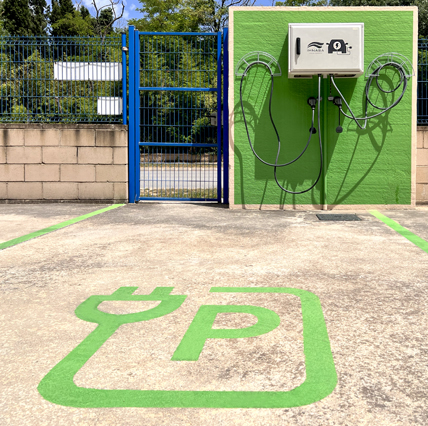 SUSTAINABILITY AND ENERGY SAVING
Our facilities and machinery located in Campllong, have been designed to maintain high standards of sustainability. We strongly believe in doing things in a more sustainable way.
Our production plant has skylights for sustainable use of lighting. We use natural light as many hours of the day as possible. All our offices have glass walls to save on electricity consumption and make the most of sunlight.
In addition, all our facilities, both in the offices and in the warehouse and workshop areas, have LED lights installed. Among the main advantages of using ecological lighting are the reduction in consumption, as they use 80% of the energy to generate light, compared to the 20% used by conventional bulbs. In other words, we reduce the loss of energy in heat and gain in lighting. And we reduce waste generation, as LED lights have a useful life of approximately 50,000 hours. In addition, they do not use highly polluting elements such as mercury.
Our machinery has ERS (energy recovery systems). A trolley lift needs a lot of energy to rise in height, so when it descends, we recover as much energy as possible that we have used to ascend.
Environmentally friendly transport. We have bicycles available for our employees to move around the facilities, with the consequent energy savings and health benefits for everyone.
Environmentally friendly packaging material. All our boxes have certifications for the use of non-toxic inks and FSC approvals. We are committed to plastic-free packaging as much as possible, we work every day with new proposals and ideas to make it better and better. Our design and R&D team is always in constant renewal in the search for the most sustainable solutions to apply to the day-to-day running of the company.