ABOUT IMNASA
We are a company that has been dedicated to the nautical sector for more than 40 years, specialising in the supply of spare parts and accessories for boats. The first company in Spain and one of the most important on the European continent in the distribution of nautical articles for shipyards, dry docks and nautical shops, among others.
OUR HISTORY
IMNASA started its activity in 1978.
The company Arcoa, located in Sant Feliu de Guíxols, was importing Renault marine engines (Renault marine Couach) and offered to be the distributor for Spain to the Renault car dealer of the town. Mr. José Donatiu.
With the incorporation of automotive professionals in the dealer's offices, the activity begins, and over the years, elements linked to the engines such as propellers, supports, cables and steering are incorporated. Later, the activity was moved to small premises of 50m2 and, with an adapted bus, they travelled all over Spain showing the engines and offering mechanics courses to those who are now great professionals in the nautical sector.
In 1980, the first printed catalogue appeared with a sailboat on its cover together with a rudder.
In 1988, the propeller mud was added to the catalogue, showing that the company specialised in the market of engines, propellers and their accessories. At this time, the company was already working with an installation of around 120m2.
In 1990, the company moved to an old garage for second-hand vehicles with more than 1200m2 and, four years later, it stopped selling the engines, at that time, Nanni and Nissan.
In 1996, the company decided to increase its product lines, and entered the market for electricity for display and nautical lighting.
In 2000, another 850m2 warehouse in Palamós and a 400m2 warehouse in Sta. Cristina d'Aro were added to the Sant Feliu de Guíxols warehouse. Two years later, it began to organise its export department to enter the French market in 2005.
In 2006, the company continued to add new lines to its catalogue, and began to work with American engine spare parts. Due to space problems and not being able to get permission for new facilities, it delayed its expansion plans until 2007 when it finally opened a 10,000m2 facility 12 metres high and moved all its staff to an industrial area near Girona Airport, Campllong.
With this facility up and running, IMNASA was able to start up again and entered the Acastillage sector with LEWMAR, completing a large catalogue.
In 2008, it began to export to other countries and to manufacture material under its own brand, working in turn with the best brands on the market.
In 2021, it doubled its facilities with the construction of a three-storey warehouse of 9000m2, destined for logistics, storage and assembly of material, which means an increase in staff and the possibility of customising products to offer greater diversity, as well as a better service.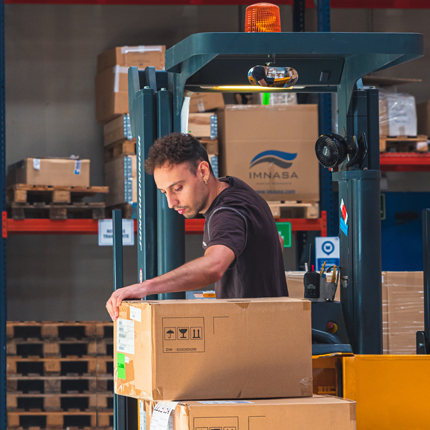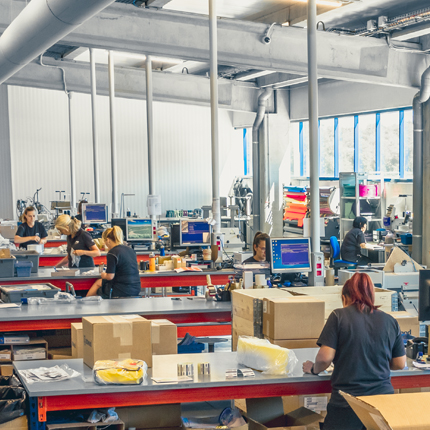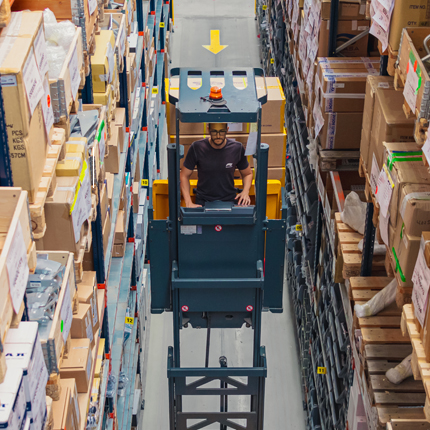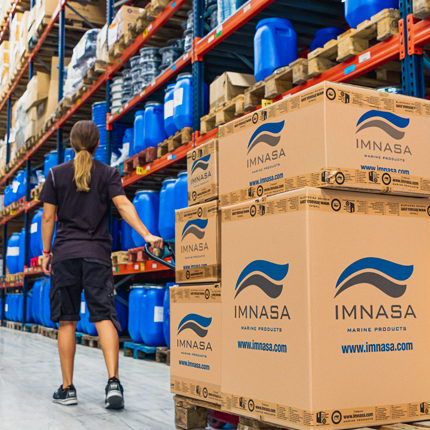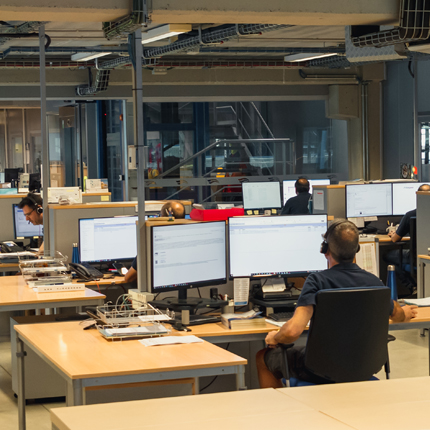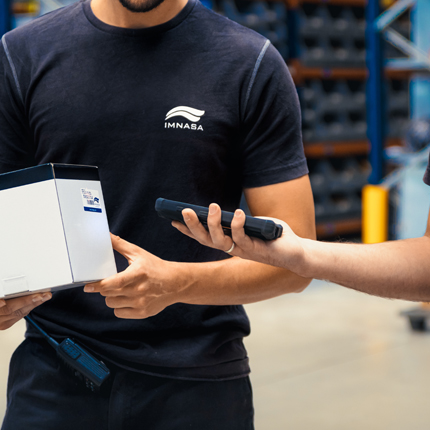 Mission
To provide a fast, efficient and high quality distribution service for nautical articles.
We collaborate with the best brands in the European nautical market and continually develop our own branded products. The large storage capacity in our facilities allows us to differentiate ourselves from our competitors by having permanent stock.
Vision
We are working to position ourselves as leaders in the nautical sector in the markets in which we currently operate, and we aim to become a worldwide reference.
We continue to strengthen our capacity by investing in infrastructures and cutting-edge logistics systems while continuing to work on our corporate identity and communication, and always maintaining our main objective: to give the best of ourselves to our customers.
Values
They are our maxim and are present in each of the activities and decisions we take. We are constantly committed to innovation. Entrepreneurial mind.
Commitment to our clients in offering an excellent service and establishing long-lasting relationships of trust.
Responsible with the environmental impact of our activity. We act in an ecological and efficient way in collaboration with foundations and companies for the correct recycling and waste management.