SET OF 4 UNITS NICKELED TURN CLASPS.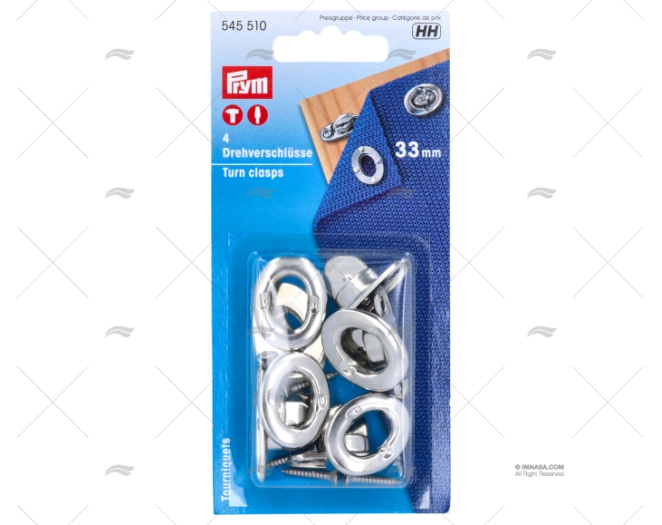 Illustrative photo
Some of the characteristics of the product, such as color or measurements, may vary from the photo. Please select the product finish at the bottom in the references or consult the section 'SEE PRODUCT IN CATALOG' to see more technical information.

Rotatory studs pack with closing in nickel-plated brass. Pack of 4 complete units.